Turfgrasses for The Woodlands
All American Stone and Turf has a long standing relationship with our family farm in Crosby, TX. Every day that the farm can harvest, we have fresh grass delivered daily. With our own fleet of 19 trucks we have the ability to not only supply our local Woodlands area but the greater Houston area as well. Our Crosby Farms produces a selection of popular grasses list below.
Raleigh St. Augustine
Raleigh St. Augstine
Raleigh St Augustine is the standard lawn grass you see in most neighborhoods.  It has a coarse leaf texture and can have a dark green color when fertilized regularly.  Raleigh is shade tolerant but still requires some direct sunlight to grow a dense canopy.  All St. Augustines will need to be mowed once a week during the growing season, require regular watering and go dormant in the winter months.
Tifway 419
Tifway 419
Similar to Common Bermuda, Tifway 419 is also popular with sports turf use, parks and lawns that receive high traffic. This highly disease resistant grass is also very dense and has a rapid, spreading growth pattern. Tifway 419 is one of the more durable hybrid Bermudas and recovers quick from injury.
Palmetto St. Augustine
Palmetto St. Augustine
Palmetto St. Augustine is an improved variety of St. Augustine, developed by Sod Solutions in the early 1980's. Palmetto shows a better tolerance for shade than other varieties of St. Augustine. While it is more shade tolerant than others, it still needs light to grow. All St. Augustine grasses will need to be mowed once a week during the growing season, require regular watering and go dormant in the winter months.
Common Bermuda
Common Bermuda
Regular Bermuda is a group of Common Bermuda varieties that can be adapted to both lawns and pastures.  It can tolerate regular mowing and will grow more densely when cared for like a lawn.  This type of bermuda grass is what is used on professional sports fields, parks and common areas.  Bermuda grasses can tolerate drought and infrequent mowing.  Many bermuda grasses are susceptible to weed infestations and need different care than St. Augustine to stay weed free.
Emerald Zoysia
Emerald Zoysia
Emerald Zoysia  is the crown jewel of lawn turf. 
A dense, lush, thick sod
Medium green color
Fine-textured blade
A perfect lawn for Texas as it tolerates extreme heat
Weed resistant due to Emerald's dense turf that crowds out weeds and other grasses
Superior disease resistance
Drought tolerant: it goes dormant in extended drought, greening up again when rains return
Ideal in areas of full sun or medium shade
Celebration Bermuda
Celebration Bermuda
Celebration Bermuda is a dwarf variety of bermuda grass developed by Sod Solutions.  It is a sun loving grass that does tolerate moderate shade.  Celebration is can accept low mowing heights down to ½" and has excellent drought tolerance.  Celebration is set apart by a dense growth habit and a vibrant blue-green color.  While Celebration is a dense variety of bermuda grass it will need different care from St. Augustine for weed control.
Empire Zoysia
Empire Zoysia
Empire Zoysia is a hybrid variety of Zoysia grass developed by Sod Solutions. It has similar shade tolerances to Palmetto St. Augustine but has a much softer feel under foot. This medium textured grass has very good wear tolerance and injury recovery and is well suited for any home lawn. Empire Zoysia has excellent resistance to both Sod Web worms and Fall Army worms. Do not over water, Empire Zoysia only needs about 1" of water weekly.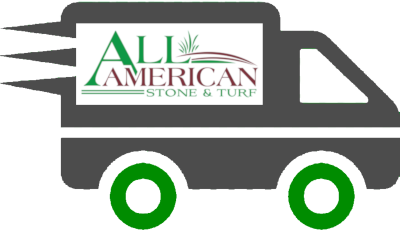 We Deliver - Schedule Now!
Need grass delivered to your project? We can handle that! We deliver grass all across Houston, Texas. Whether your project is around the yard or if its a giant commercial project, we have trucks ready to delivery your chosen grass right to your project.
As a general rule St. Augustine grass is a good shade tolerant grass. If you are having issues with St. Augustine you may consider the Palmetto variety which has proven to be a little better in shade. If you want the best chance at turf surviving in the shade then you may try Emerald Zoysia. Remember that grass in heavily shaded areas will survive but not thrive.
All grass will require supplemental water in the summer to stay green. If you want a grass that can go completely dormant in the summer and turn green again when it rains then you should consider any of the bermudagrasses or the fine bladed Zoysia grasses such as Emerald Zoysia.
Click link to view lawn care fertilization schedule.
Zoysia grass has several advantages to both Bermuda and St. Augustine. The biggest positive in the Houston area is that they are resistant to sod webworms and fall armyworms. They may get some damage but not enough to need treatment. Beyond this major advantage Zoysia tends to grow more densely and at a slower rate than other grasses. (Empire will grow rapidly in the mid to late summer but has a moderate growth habit in the spring, early summer, and fall). Zoysia is also very drought tolerant. This means that if there is damage sustained due to the lack of water it will rapidly and completely recover.
The most important part of weed control is proper weed identification. Check here for help identifying weeds. Use the proper product at the proper rate to eliminate weeds. Consider using a pre emergent herbicide to keep weeds from growing rather than treating them after they are mature.
Brown patch is a common disease in the fall and early spring when the soil temperatures begin to fall. It presents with brown patches often with a halo of an orange/yellow tint. Brown patch is unsightly but will not completely kill the grass. If you would like to treat the disease then find the appropriate product and follow the label instructions.
Sod webworms and fall armyworms can devastate a lawn. They hatch from groups of eggs and eat their way through your lawn slowly at first and then rapidly as they grow. Worm damage shows as a slight browning in irregular patches and resembles drought damage. Look at the leaf edges and if there are uneven margins and the leaf edge is no longer smooth then you have worms. You may also see the worms themselves or small green balls in bunches near the soil. Treat with a contact insecticide at least twice seven days apart to keep the worms at bay. The presence of white moths will let you know that the worms have matured and you will most likely see more worms in 3-4 weeks as new eggs hatch. Do your best to get ahead of their life cycle and it will make them significantly easier to control.
Sure! Organic fertilizers feed the soil with a complex and complete form of fertilizer. While many synthetic fertilizers will keep your grass looking good the organic lines of fertilizers benefit the soil and have longer lasting effects.
Compost is full of nutrients, rich in microbial activity, and great for amending soil structure. Compost is all natural and organic way to amend the soil in your yard. Compost has many positive impacts such as moisture management, nutrient retention, nutrient capture, and disease resistance. All around, you can't go wrong with compost topdressing.
Pallets of grass are stacked at the farm by an automatic harvester and all come with the same number of pieces. Pallets may be shorter or taller based on the grass type, length of the leaf blade (when it was mowed last), and how much dirt is on the bottom of the individual blocks of sod.
Our grass is harvested locally from our family farm in Crosby, TX. Members of our family have been farming grass there since the late 1970's.
We guarantee that your grass will be delivered healthy. We can not guarantee the grass beyond that point because we are not involved in the install and immediate care of the sod. Most, if not all, issues with sod have to do with water after the install.
A pallet of grass covers 450 square feet.
We sell St Augustine grass by the piece but not any of the specialty grasses. Single pieces of grass are all the same size at 16"x24".