All American Stone and Turf offers professional grade mulch and soils available for delivery to The Woodlands and surrounding areas. Quality Mulch is one of the most beneficial sources for assisting with water conservation and improving soil quality. With the intense summer heat of Texas, quality mulch will help protect your soil from excess drought. Mulch is an essential ingredient for plant growth and works by slowly decaying over time, releasing nutrients for plants to consume. It's also great for reducing the spread of weeds and helps keep soil in place during stormy conditions. The next most essential ingredient is a healthy top soil. Top soil is full of organic matter and micro-organisms that also assist with providing plants with nutrients.
Black Hardwood Mulch
Black Hardwood Mulch
A premium hardwood bark mulch finely shredded, enhanced with ash and dye to a rich black color. The preferred black mulch of landscape professionals.
Brown Hardwood Mulch
Brown Hardwood Mulch
A premium hardwood bark mulch finely shredded, aged to a natural dark color. All-natural chemical free product with no dyes. Our most popular mulch.
Screened Top Soil Blend
Screened Top Soil Blend
Screened topsoil is ideal for starting a new lawn or garden or improving the soil in any given area. Worked into existing soil, screened top soil improves its texture, dexterity and water-retention properties.
Leaf Compost
Leaf Mold Compost
Our Leaf Compost is desired for an all natural rejuvenation for you garden and landscaping needs.
Garden Mix Soil
Garden Mix Soil
A blend of our highest quality screened topsoil, nutrient rich compost and sand loaded with beneficial soil microbes. An excellent multi-purpose growing medium for fine grading or top-dressing lawns, also great for planting and building raised landscape beds.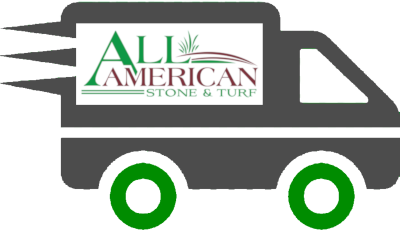 We Deliver - Schedule Now!
Need landscaping soil or mulch delivered to your project? We can handle that! We deliver landscaping soil and mulch around The Woodlands, Texas. Whether your project is around the yard or if its a giant commercial project, we have trucks ready to deliver your chosen landscaping soils and mulch right to your project.
You can level low spots in your yard with masonry sand, topsoil, or bank sand. Mason sand has no nutritional value but filters through grass and disappears quickly. Topsoil has a microbial and nutritional value but also contains weed seeds. Bank sand is an option but it has some clay in it and may not disappear quickly. You can nearly cover actively growing grass when leveling and it will not kill the grass. Always leave a couple inches of leaf blade showing and never completely cover the grass when leveling low spots unless you intend to sod the area.
You typically do not need to add soil to install sod unless it will help grade the area for drainage purposes. If you want to amend the soil where you are installing the grass then we would recommend using compost and mixing it into the existing soil. The other option is to use a good garden soil. Some garden soils have wood waste in them and can lead to other issues later down the line. Topsoil is always an option but there is no guarantee that there will not be weed seeds within.
We carry three types of sand. Torpedo or sharp sand is used as the grading layer for pavers and is coarse and angular. Masonry sand is a white sand that is clean, fine, and excellent for mixing in mortars or concrete. Bank Sand is a yellow color and is technically 40% clay naturally blended through the sand.
Topsoil typically has a great consistency with soil and organic matter. It brings a good microbial complex with it which holds and converts nutrients well. Topsoils also tend to drain well. The downside is that they contain weed seeds. Topsoil by its nature is a surface soil and the only way to completely eliminate weed seeds is solarization which strips the microbial value from the soil. While topsoil is a great choice it does carry this one drawback.
We carry Heirloom Soils Garden Mix made specifically for gardens and beds. This nutrient rich soil resists compaction and manages moisture in the root zone of your plants. It has a high microbial content from the Leaf Compost which makes it ideal for nutrient retention and conversion.
Yes! Planting trees and shrubs is all about soil preparation. You can buy a perfectly healthy plant and put it in a terrible hole and it may survive but it will never thrive. Plan on amending the soil in your planting hole with a garden mix, leaf compost, cotton burr compost, or at least a liquid plant food such as Micro Life Super Seaweed.