A beautifully landscaped outdoor space can enhance your property, adding to its overall value by boosting its curb appeal. It can also provide a space where you love spending time. You are far more likely to enjoy your outdoor space when it is attractive and well-maintained. That's why at All American, we provide a variety of gravel to be used for enhancing your curb appeal. 
Bull Rock
Bull Rock
Rounded flint rock, known as bull rock, ranges in sizes from 3 inches in diameter up to 5 inches in diameter. Similar to gravel, only larger, bull rock is used as a decorative rock in landscaping designs such as garden beds, pathways and edging. Bull rock helps avoid erosion of the soil and, because of this feature, is often found in drainage ditches and behind retaining walls to help divert the water from walls.
River Rock
River Rock
River rocks have long been popular for use in landscaping applications as they can be used for a wide variety of projects. Coming in sizes between 1"-2", you might consider introducing river rocks to your landscape for purposes such as:
Path and Walkways
Play Areas
Edging
Gardens
Water Features
Erosion Prevention
Crushed Granite
Crushed Granite
Crushed granite is a low-cost alternative to stone, brick, or tile. For a large hardscape project such as a driveway, decomposed granite is also a low-profile material that blends well with other materials. It's a natural-looking surface that quietly recedes into the background, ceding attention to more dramatic landscape elements such as stone or turf.
Pea Gravel
Pea Gravel
Our pea gravel is an inexpensive and aesthetically pleasant landscaping product with several uses. From creating attractive garden paths to keeping weeds under control around your trees and plants, pea gravel spreads easily and unlike organic mulches, will withstand the elements.
Black Star Gravel
Black Star Gravel
Black Star Gravel is a Native Texas gravel product that is about 5/8-inch sizing, dark gray, and turns black when wet. It makes a beautiful accent under fountains and statuary. Black Star Gravel is also used for walkways and anywhere an upscale look is desired.
Mexican Beach Pebbles
Mexican Beach Pebbels
Our Mexican Beach pebbles are absolutely stunning. All stones are naturally created and tumbled to produce smooth and rounded rocks for outdoor landscaping and for use as indoor accents. Use Mexican beach pebbles as a substitute to mulch along walkways and outdoor gardens, in fountains, in planters and in creative interior and exterior landscape design.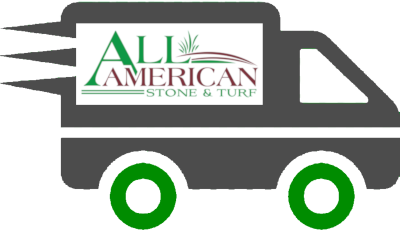 We Deliver - Schedule Now!
Need landscaping gravel delivered to your project? We can handle that! We deliver landscaping gravel all across Houston, Texas. Whether your project is around the yard or if its a giant commercial project, we have trucks ready to deliver your chosen landscaping gravel right to your project.
Bull Rock is the most common aggregate used in surface drainage. The larger size of Bull Rock (3-5") keeps it stable in the drainage area and keeps it from washing away. Before installing a Bull Rock drain, always grade the area and use a filter cloth to keep the stones from sinking into the soil below over time.
Bull Rock and River Rock are the same aggregates with only one difference. River Rock is smaller and screens between 2-3" while Bull Rock is the large portion and screens between 3-5".
Gravels without round edges makes a poor pathway because it never can lock down and compact. Gravels with edges and fine materials can compact and make a stable pathway. We would recommend Decomposed Granite for a good stable pathway or base. For larger projects you may consider a base material such as Crushed Concrete which can be overlaid with a decorative gravel to eliminate dusting and provide a uniform appearance.
Mexican Beach Pebbles are uniform and smoothed from the water from the rivers. Many of the Pebbles make it all the way to the bays and beaches where they are collected, sorted and packaged in Mexico. The amount of labor and freight involved in getting Beach Pebbles to us pushes their price up quickly.
There are two main types of dark gravel. The most common is Black Star Gravel which is freighted in by truck or rail from far West Texas. The pit has a limited supply and only allows a specific number of loads out each day. We are allocated two loads per week at a maximum. This pushes the price up and makes availability an issue. The other gravel is named "Jones Mill" and is similar but has a lighter grey color. It does not retain it's black color when dry. It is often sold as Black Star because it tends to be more available. We only stock Black Star Gravel and will never mix in or order "Jones Mill" to make sure our product is consistent and the highest quality.
Granite Gravel, also called Decomposed Granite, is a tan/brown color and compacts to make a great clean base material. Granite Gravel is often used under flagstone patios, as compacted pathways, as a base under large stepping stone.
Crushed concrete is just that, crushed concrete. It has both fine and coarse materials that can lock together to make a solid base material used for drive ways, subgrades for patios, pavers or walls, or for compacting under and around culverts. When compacting crushed concrete it is important to wet it first before compaction. After compacting moist crushed concrete it will dry to a solid state similar to concrete.
Yes. Limestone gravel is made from crushed and screened limestone material and graded out to different sizes. We do not stock Limestone gravel consistently but we can always get it. Minimum orders will apply for this product.