A beautifully landscaped outdoor space can enhance your property, adding to its overall value by boosting its curb appeal. It can also provide a space where you love spending time. You are far more likely to enjoy your outdoor space when it is attractive and well-maintained. That's why at All American, we provide a variety of gravel to be used for enhancing your curb appeal. 
Bull Rock
Bull Rock
Rounded flint rock, known as bull rock, ranges in sizes from 3 inches in diameter up to 5 inches in diameter. Similar to gravel, only larger, bull rock is used as a decorative rock in landscaping designs such as garden beds, pathways and edging. Bull rock helps avoid erosion of the soil and, because of this feature, is often found in drainage ditches and behind retaining walls to help divert the water from walls.
River Rock
River Rock
River rocks have long been popular for use in landscaping applications as they can be used for a wide variety of projects. Coming in sizes between 1"-2", you might consider introducing river rocks to your landscape for purposes such as:
Path and Walkways
Play Areas
Edging
Gardens
Water Features
Erosion Prevention
Crushed Granite
Crushed Granite
Crushed granite is a low-cost alternative to stone, brick, or tile. For a large hardscape project such as a driveway, decomposed granite is also a low-profile material that blends well with other materials. It's a natural-looking surface that quietly recedes into the background, ceding attention to more dramatic landscape elements such as stone or turf.
Pea Gravel
Pea Gravel
Our pea gravel is an inexpensive and aesthetically pleasant landscaping product with several uses. From creating attractive garden paths to keeping weeds under control around your trees and plants, pea gravel spreads easily and unlike organic mulches, will withstand the elements.
Black Star Gravel
Black Star Gravel
Black Star Gravel is a Native Texas gravel product that is about 5/8-inch sizing, dark gray, and turns black when wet. It makes a beautiful accent under fountains and statuary. Black Star Gravel is also used for walkways and anywhere an upscale look is desired.
Mexican Beach Pebbles
Mexican Beach Pebbels
Our Mexican Beach pebbles are absolutely stunning. All stones are naturally created and tumbled to produce smooth and rounded rocks for outdoor landscaping and for use as indoor accents. Use Mexican beach pebbles as a substitute to mulch along walkways and outdoor gardens, in fountains, in planters and in creative interior and exterior landscape design.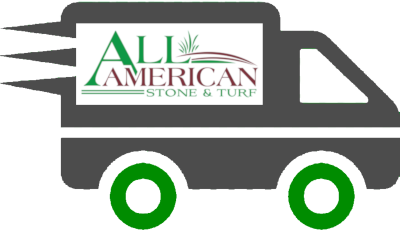 We Deliver - Schedule Now!
Need landscaping gravel delivered to your project? We can handle that! We deliver landscaping gravel all across Houston, Texas. Whether your project is around the yard or if its a giant commercial project, we have trucks ready to deliver your chosen landscaping gravel right to your project.